Poster Image: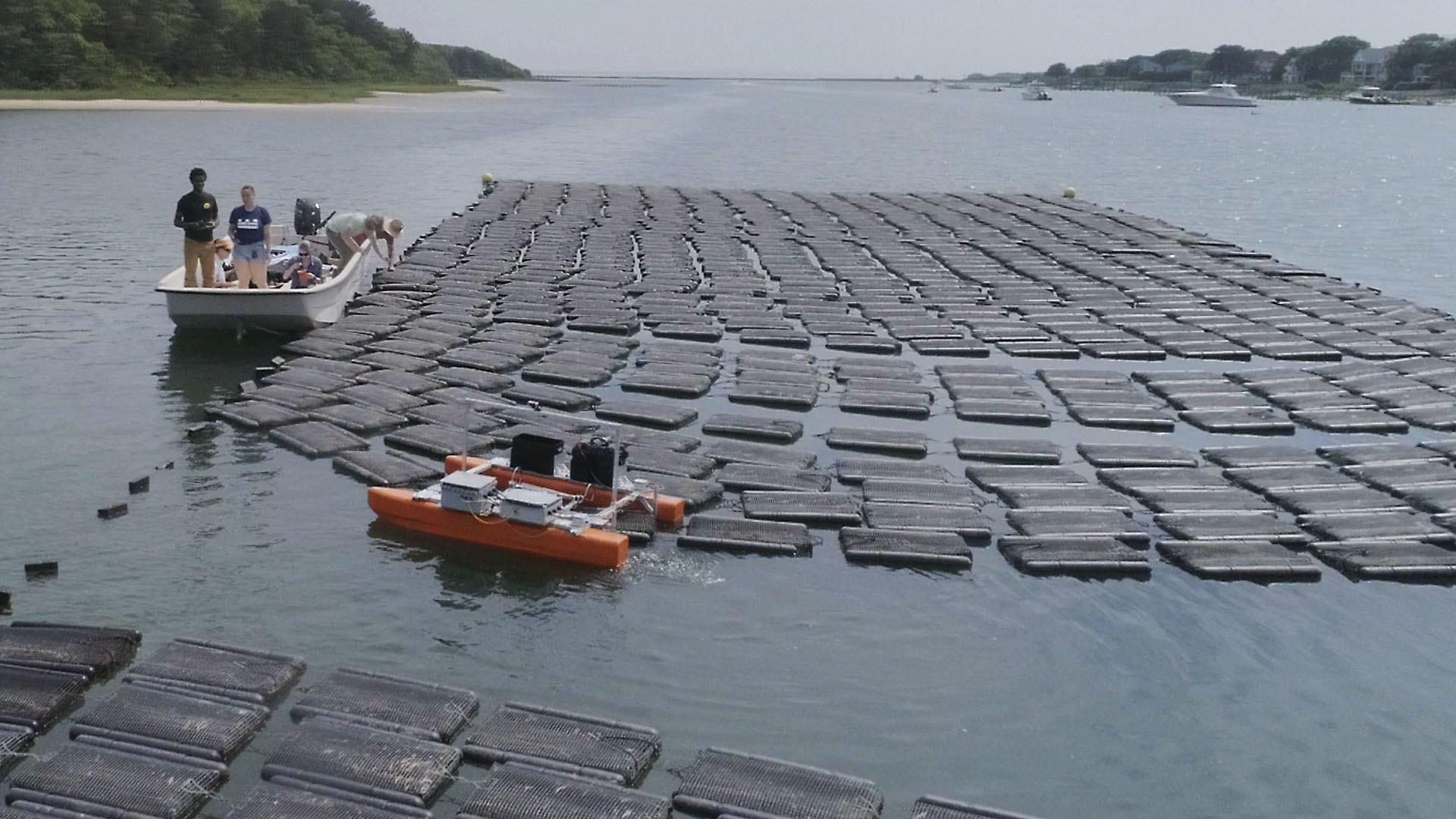 Full Description:
MIT students, including MechE Alum Michelle Kornberg, and researchers from MIT Sea Grant work with local oyster farmers in advancing the aquaculture industry by seeking solutions to some of its biggest challenges. A combination of mechanical engineering, ocean engineering, and electrical engineering, and computer sciences students work together to design a robot to help with flipping oyster bags at Ward Aquafarm on Cape Cod.
Display On:
Home Page
Impact Home
Research Home
Culture Home
Education Home
Undergraduate
Graduate
Alumni Home
Prospective Student Home
News & Media Home
Prospective Undergrad Home
Prospective Grad Home
Video URL:
https://youtu.be/v7wbneeUDGQ
News and Media Block Teaser:
Working directly with oyster farmers, MIT students are developing a robot that can flip heavy, floating bags of oysters, helping the shellfish to grow and stay healthy.