MIT MechE is proud to actively participate in a number of initiatives that engage with and provide opportunities to underrepresented groups and women including:
MechE ENGAGE
MechE ENGAGE is a guided peer mentorship program providing new graduate students with knowledge, support and networking to succeed during graduate study at MIT MechE, and beyond.
Participants join eight weekly meetings in the fall with their "mentorship pod" consisting of a faculty mentor, 4-6 mentees, and two peer mentors with diverse perspectives and experience navigating MechE at MIT.
MechE Graduate Group Coaching Program
Coaching (as opposed to mentoring and advising) co-creates a unique partnership between coach and coachee to find creative solutions that foster continuous growth and development. As Mechanical Engineers, one way to think about coaching is collaborative product development, with you as the product and you and your coach as the development team.
Students participate in Group Coaching Sessions and/or Accountability Groups to build skills in Prioritization, Goal Setting, Time and Stress Management, Resiliance and more.
Futures in Mechanical Engineering
Launched by MIT's Department of Mechanical Engineering , the Futures in Mechanical Engineering program seeks to encourage, support, and inform students from underrepresented groups in STEM interested in pursuing a graduate degree in mechanical engineering. The program includes info sessions, webinars, and workshops targeting different underrepresented communities in STEM.
In November 2020, the program will host the first Futures in Mechanical Engineering workshop for undergraduate juniors and seniors who identify as women and are interested in pursuing an advanced mechanical engineering degree.
Visit Futures in Mechanical Engineering Website
Sloan-MIT University Center for Exemplary Mentoring (UCEM)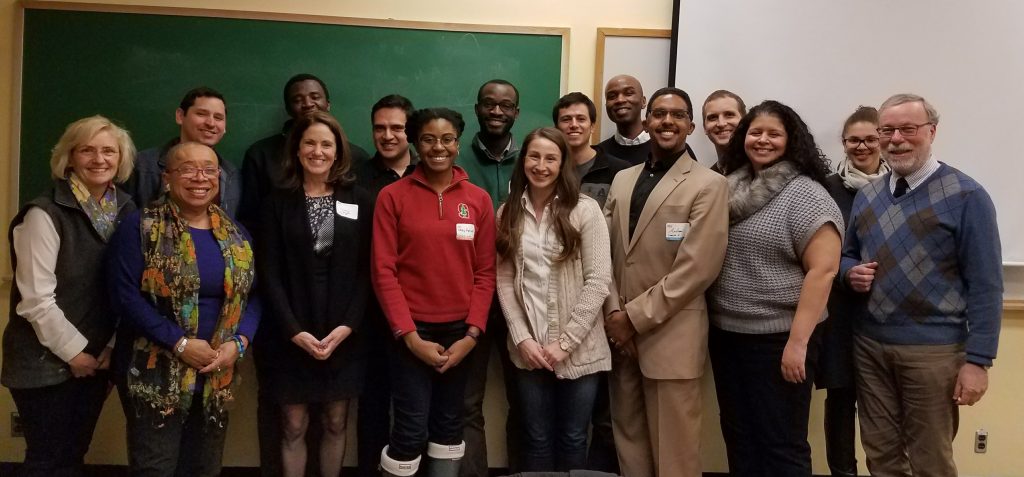 MechE is one of four MIT departments participating in the University Center for Exemplary Mentoring (UCEM). In 2015, the Alfred P. Sloan Foundation awarded a major grant to create a "University Center of Exemplary Mentoring" (UCEM) at MIT. This Sloan grant enables the center to focus on the recruitment, retention, and academic success of underrepresented minority doctoral students in four departments in the School of Engineering: Biological Engineering, Chemical Engineering, Electrical Engineering and Computer Science, and Mechanical Engineering. The grant was renewed for academic years 2018-2020.
The MIT UCEM carries out strategic and customized recruitment strategies tailored to the four participating departments, as well as a structured program that addresses key barriers to retention and educational success consisting of academic support, mentoring, and personal and professional development opportunities.
In addition to financially contributing to the grant, MIT MechE writes collaborative proposals to sustain the UCEM program, contributes to its activities, and makes presentations to the Sloan community.
MIT Summer Research Program (MSRP)
MIT MechE participates in the MIT Summer Research Program (MSRP) which seeks to promote the value of graduate education; to improve the research enterprise through increased diversity; and to prepare and recruit the best and brightest for graduate education at MIT.
MSRP began in 1986 as an institutional effort to address the issue of underrepresentation of African Americans, Mexican Americans, Native Americans, and Puerto Ricans in engineering and science in the United States. Today, this program's goal is to increase the number of underrepresented minorities and underserved students in the research enterprise.
CONVERGE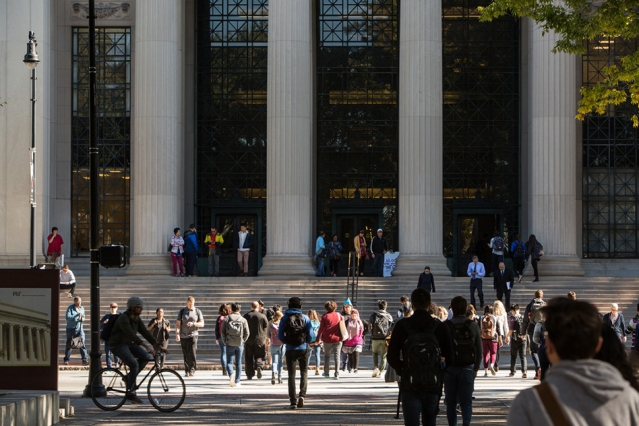 MIT MechE's Graduate Office participates in CONVERGE. CONVERGE's mission is to increase the presence of underrepresented and underserved students in MIT's graduate programs. To achieve this goal, CONVERGE hosts a graduate school preview weekend on the MIT campus during the fall for select participants who will be strong applicants to MIT graduate programs.
Women's Technology Program
Since 2006, MIT MechE has been one of two MIT departments that hosts the Women Technology Program (WTP) each summer. The WTP in ME is a four-week residential summer program in the MIT Dept. of Mechanical Engineering to introduce high school girls to the basic principles and ideas of mechanical engineering in the summer after 11th grade.
Rising Stars in Mechanical Engineering
The Rising Stars in Mechanical Engineering workshop is aimed at women graduate students and postdocs considering future careers in academia. MIT MechE hosted the inaugural Rising Stars event for Mechanical Engineering that took place in October 2018. At the event, 30 of the top junior academic women in Mechanical Engineering from around the US came together to gain career skills, connect with a cohort of peers, and engage with mentors.
Workshops alternate between being hosted by MIT MechE and the Mechanical Engineering Departments of Stanford University and the University of California, Berkeley.
MIT Employee Resource Groups (ERGs)
Employee Resource Groups (ERGs) are employee-led groups formed around common interests, common bonds, or similar backgrounds. ERG members create a positive work environment at MIT by actively contributing to the Institute's mission, values and efforts specific to inclusion, such as recruitment and retention. All of MIT's ERGs are open to any employee, and members of the MechE community are encouraged to participate in them.